So, I'm actually pretty calm about this whole
kitchen
and bathroom renovation going on. One would think that being pregnant and having to walk in tennis shoes around your house would put you on edge, but I'm actually coping pretty well.
Now, with that being said.... I truly feel that if my tile guy would stop moving like a turtle, we will have a completed bathroom in a few more weeks. The saying in my head "you'd rather something done right" keeps ringing in my head, but I have to say I would love to see a piece of tile go in my bathroom. Two weeks of tile guy at our house and Tuesday was the first day the tile went in. The angels were singing when I walked in and saw this!
So, that is the floor of the shower. It is not grouted but I most certainly poked at the tile to see if it was actually down or if the tile man was trying to punk me. It's down.
Then, our cabinet makers (who are almost done in our kitchen!!) put some doors on our vanity.
The tile that's going on the floor is a 12x12 marble tile. I don't have a picture of it. But, the tile that is going in the shower surround is this white glass subway tile. Except its the standard subway tile size, not this
3x12 version
. #couldntfinditandtootiredtolook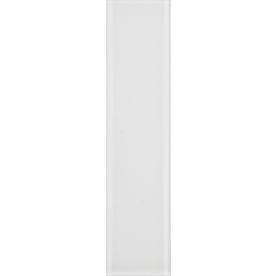 The
mirrors
I think that I'm going with....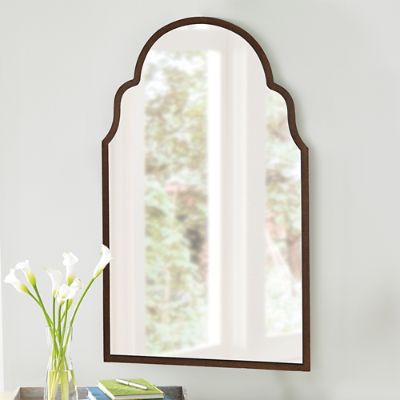 The mirrors will not be directly over each sink. They will be centered from the center of the vanity instead because of our limited wall space and my need to have sconces. Would this bother you? I'm thinking that it won't bother me. Or I will at least try it out and see if it does.
Still left to do:
Paint walls and cabinetry
Install plumbing (tub, sinks, faucets, fixtures)
Install lighting (and paint sconces)
Electricians come back to finish up
Hang mirrors
Install toilet
Install glass
Install countertops
That list makes me laugh. Cheers to week 3! Go check everyone else out at
Calling it Home
!